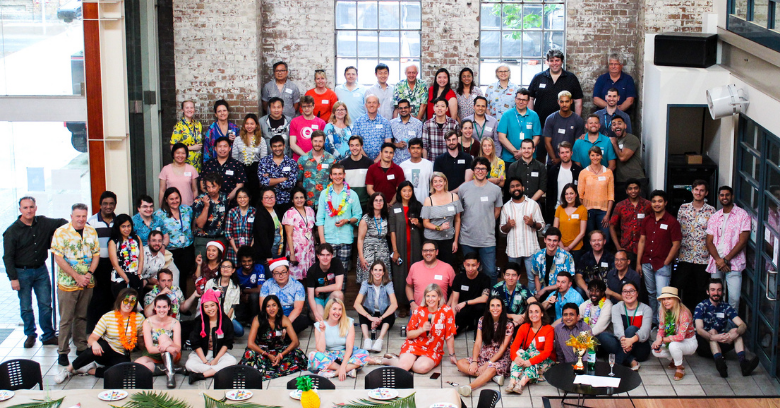 Well here we are, at the end of 2021. Congratulations for making it. This year has been full of trials for many of us, but also a lot of triumphs, especially for the Cicada community.
I wanted to take a moment to reflect and shine a spotlight on the incredible achievements and impact that our residents and alumni continue to make on people, planet, and prosperity.
2021 in numbers
Cicada companies collectively raised over $270M+ this year, taking the overall investment raised to $967M. Notable raises included;
Clarity Pharmaceuticals

ASX IPO, which was the largest life sciences listing ever!
Gelion

took their next-generation battery storage solution over to the UK to list on the London Stock Exchange just this month
Regrow

(formerly Flurosat, not only acquired US Dagan, but also raised another $23M in fresh capital to continue to capture the data and agronomy opportunity
Cicada residents also created 140 new deep tech jobs, with many of the teams doubling in size this year. If you're looking for a fresh start in 2022, take a look at our job board.
Many of Cicada's residents and alumni launched new products in 2021. This makes me particularly proud to see innovation being translated into real, valuable impact for us all. Some of these new products included;
Xefco

who launched their copper coated face masks which kill COVID-19 in 5 minutes
Telemattica

launched the 3rd generation of their rail monitoring system and deployed it across the world from Rio de Janeiro to Auckland
Alumni

Morse Micro

launched their Wi-Fi HaLow system for IoT, which has 10x the range, 100x the area, and 1000x the volume of traditional Wi-Fi solutions
This incredible work did not go unnoticed, with several residents receiving lots of accolades and awards, including;
SpeeDx

who won 'Australian company of the year' at the 2021 AusBiotech and Johnson & Johnson Innovation Industry Excellence Awards
Presien

who won an Innovation Aus award, the Australian Tech Competition, and was named in The Australian's top 100 innovators
Alumni Elastegen's Prof

Anthony Steven Weiss

who won a Prime Minister's Prize for Innovation for his work on biomaterials which improve human tissue repair
From the whole Cicada team and our community, I want to thank you for supporting us and the deep tech ecosystem this year.
We have lots in store next year to continue fueling a thriving deep tech community. To name just a few things; the National Space Industry Hub is officially kicking off, expanding our program of workshops and seminars, and we've planned a series of stellar events that will explore the ever-growing potential of deep tech to improve every one of our lives.
Have a lovely holiday break and a happy new year.
If you'd like to get these CEO's notes as well as deep tech news, events and opportunities direct to your inbox - sign up to our newsletter.