Cicada Spotlight: Alexander Ryan, VXB Aerospace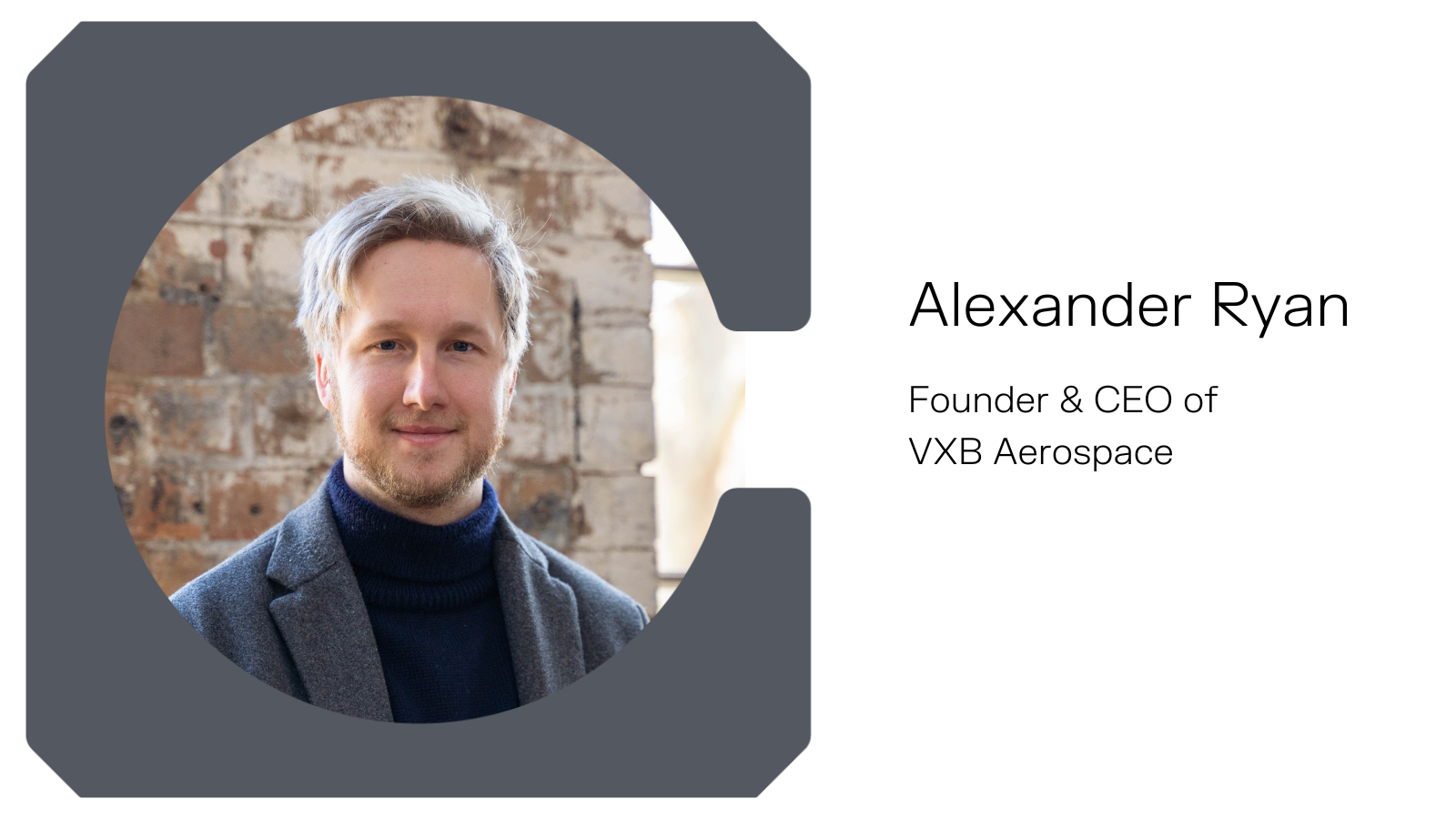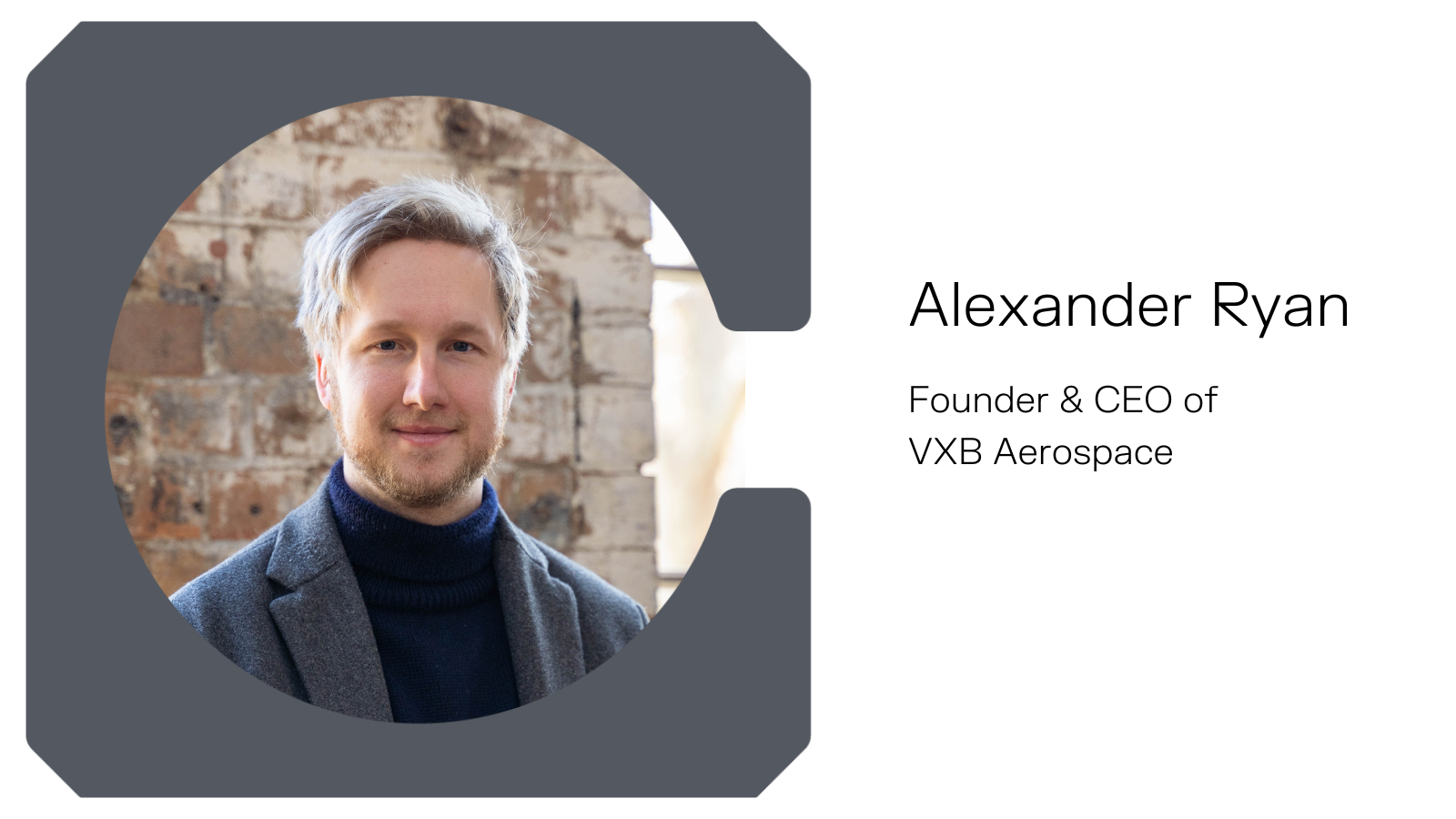 Get to know Cicada resident and graduate from the National Space Industry Hub Fast Start Program 2023, Alexander Ryan founder and CEO of VXB Aerospace. VXB is producing leading-edge electric propulsion systems using novel AI powered inverse design methods, state-of-the art simulation, and in-house manufacturing.
I would advise that it's never too early to test the waters with potential customers and get candid feedback from experts.
Tell us about yourself and how you started working on VXB Aerospace.

I've always been obsessed with space, how things work, and making things that go super-fast. I grew
up watching Star Trek reruns, dismantling appliances, and attending air shows. During my
undergrad, I learned of propulsion that used plasma to move spacecraft faster than anything else,
and it wasn't science fiction. I planned on doing a PhD on exotic types of plasma propulsion,
although a rocky start to my undergrad degrees meant I was just below the cutoff for a scholarship.
Being forced to work part-time to pay rent during my PhD led me to work in the aerospace industry.
This ended up being a blessing in disguise, as the things I learned in industry, coupled with my
doctorate, led me to found VXB Aerospace with my partner.


What pressing problem in space is VXB Aerospace solving?

Satellites must be able to move effectively to maintain their orbit, avoid space debris, and deorbit at
their end of life. Hall effect thrusters hit the sweet spot of thrust and high efficiency desired by
satellites larger than 50 Kg. They are currently very expensive, difficult to source, and complex to
integrate. We are using Evolutionary AI-based design and new materials to reduce their cost by 10x
and substantially reduce lead times. Our goal is to lower the barrier to access this technology,
leading to a reduction in space debris and allowing more satellite companies to undertake ambitious
missions that can improve life on Earth.
You were previously an aerospace engineer working at Industrial Sciences Group. How did you manage the transition into starting your own company? Any advices?

While at ISG as an aerospace engineer, I had the opportunity to interact and work with other
aerospace organisations worldwide, such as NASA. Through these interactions, I got a feeling for
many of the current pain points within the space sector that don't get much public attention. These
networks gave me the confidence that VXB could solve critical problems associated with in-space
propulsion, leading to a successful pre-seed funding round. I would advise that it's never too early to
test the waters with potential customers and get candid feedback from experts. VXB was initially
founded to develop a more exotic propulsion system called a Helicon thruster. After these
interviews, I immediately shifted to Hall Effect technology, as this is what customers need right now
and could trust to move their multimillion-dollar payloads.

In addition to moving into Cicada, you are also following the Space Fast Start program. Can you tell us how the program is helping you achieve your goals?

The Fast Start program has been fantastic and has given the team a significant boost in positioning
VXB to appeal to a broad range of customers. It's also facilitated great introductions with other
companies and potential investors while we prepare for a seed funding round. Our mentors
throughout the program have been amazing, offering objective feedback that has allowed us to
rapidly grow the business and avoid common pitfalls that early startups can experience.

As VXB's CEO, what do you hope to achieve for the rest of 2023?

VXB is gearing up to demonstrate our first MVP, a 500-Watt Hall effect thruster, including thrust
demonstrations in our vacuum testing chamber. Our growing team is excited to show off the violet
and white glow of the Argon and Krypton plasma that the thruster will use to propel spacecraft in
orbit. We have also started our CRCP project with the University of Sydney and GPC Electronics. For
the rest of the year, VXB and our partners will perform further validation into using Evolutionary AI
to rapidly design the most complex parts of electric thrusters.


What are you currently reading, watching or listening to that you would recommend to our community?

I'm currently reading Skunkworks by Ben Rich and Leo Janos, and Hogfather by Terry Pratchett. I
watched the Barbie and Oppenheimer double feature and going into it, I was a little apprehensive
about the combo, however, it was great. If you are planning on doing it, I would recommend
watching Barbie first. I also regularly listen to and highly recommend the Radio Lab podcast.