Celebrating 1 year of success of the National Space Industry Hub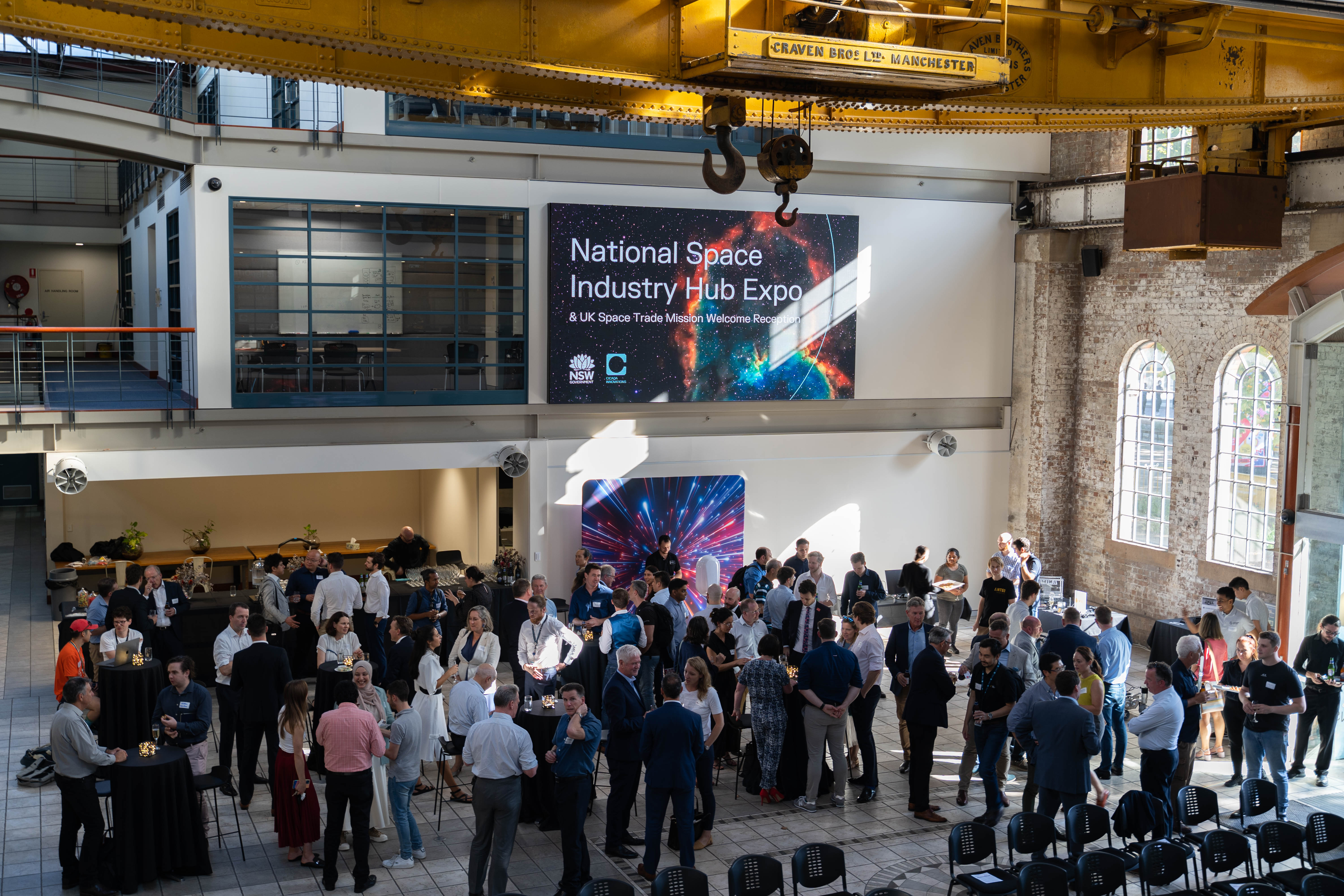 This month National Space Industry Hub turned one, and like any proud parent we threw a party, invited 170 of our friends, and glowed with pride over the progress that has been made by our community and the sector over the past 12 months. Want to see what we did? Check out the highlights video.
More than a party, the NSIH Space Expo offered a glimpse into the momentum of the Australian Space industry. We heard from Space Hub residents Peter Toth, CEO of Extraterrestrial Power and Alexander Ryan, CEO of VXB Aerospace about their journey solving big problems in space. We saw a live demo of Mawson Rover's R1, and immersed ourselves in the latest technologies of FuturifAI and ANT61.
Enrico Palermo, Head of the Australian Space Agency, highlighted how the potential of space when it converges with other industries is endless.
We also highlighted how 'space is a platform for innovation'. Both for space innovations to flow into other industries, and for 'non-space' companies to implement their technologies to solve critical needs within the aerospace industry.
Like,

aKin, who develop generative AI systems that support people with disabilities, are now using their epigenetic AI in NASA's

PAL, a habitat and environmental manager for the

Jet Propulsion Laboratory (JPL).
Or

Omni Tanker, who's high performance tanks transport and store complex liquids on Earth. Through their participation in Space Fast Start, they were able to adapt their tanks to be used in spacecrafts.
And

Q-CTRL

who's infrastructure software is powering the future of quantum computing and sensing globally, is also being used to enable new Earth Observation techniques and space exploration.
It is exciting to be leading the Space Hub and its mission to create a vibrant and globally competitive space industry delivering benefits for all Australians. I want to thank all involved in making the evening a success, but especially Investment NSW.
Birthdays are a unique opportunity to reflect on the last year that has passed, and to celebrate the growth we accomplished over the year. And I can safely say the Space Hub accomplished a lot. While Cicada plays a role in supporting this growth, we also acknowledge and thank all the incredible work that many other organisations are doing, to achieve this shared objective.
Want to find out more about the National Space Industry Hub? Visit our website.