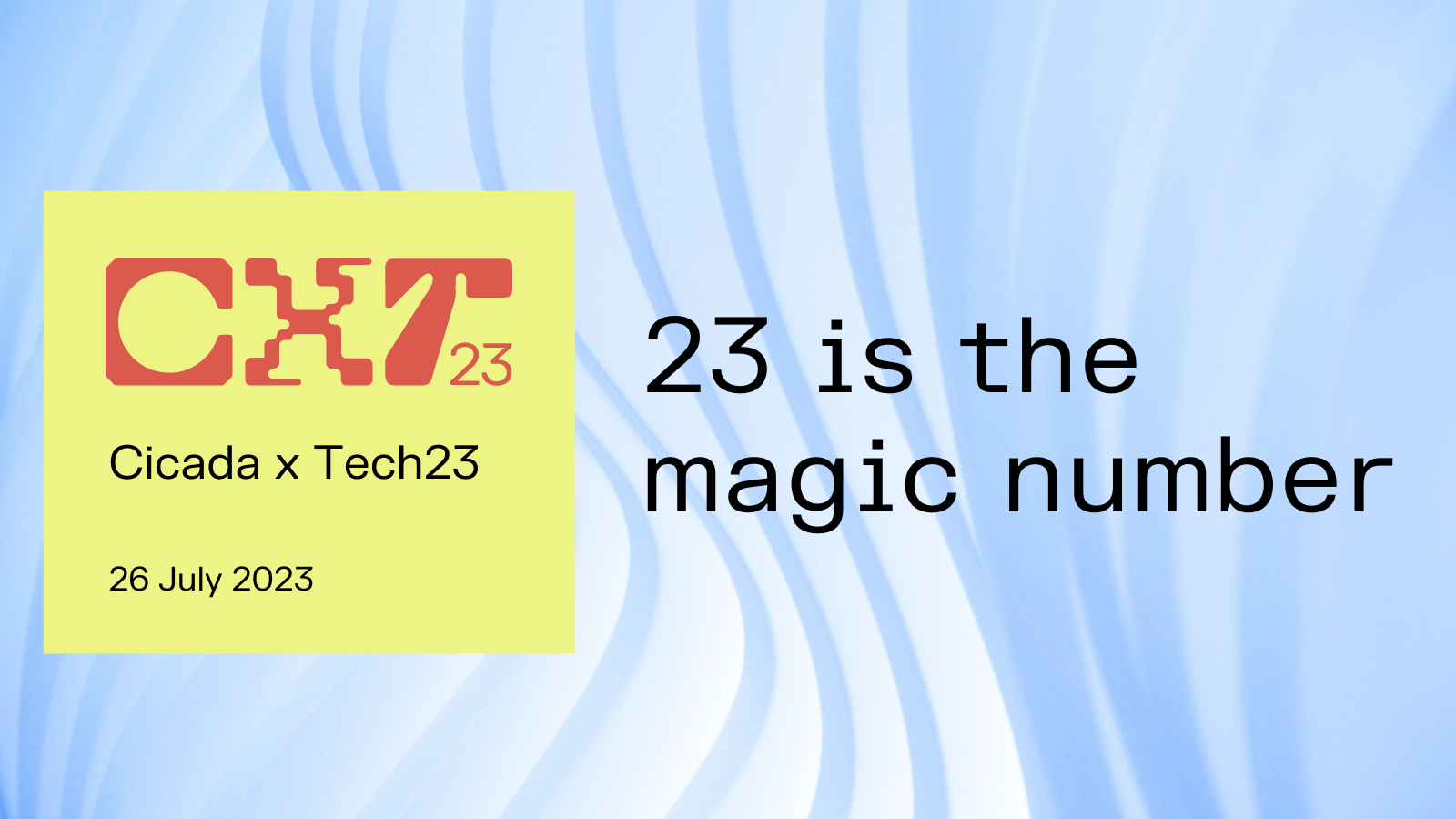 This year, the stars are aligning. It's Cicada Innovations 23rd birthday. It's the year 2023. And we've just announced our custodianship of the long-running event Tech23. 23 is our magic number.
Speaking of numbers, it's worth reflecting on some from last year. We welcomed 14 new companies and 160 new employees. And despite the funding slowdown, residents and alum raised $330M, expanded in every global market, and were recognised with many awards, including SpeeDx's Alison Todd & Elisa Mokany receiving the 2022
PM's Prize for Innovation
. That's 3 years in a row a Cicada company has taken home the top prize!
What does it tell us? Well, firstly, that
deep tech is finally in the spotlight
. Not just for scientific breakthroughs but because R&D-led businesses can be both economically valuable and have a profound impact on millions of lives. This doesn't happen overnight, it takes years of hard work, dedication, and absolute perseverance to solve some of the most pressing problems in the world.
We are now combining forces with Tech23, to put the deep tech centre stage for good. For those of you not familiar with Tech23, it was founded 13 years ago by
Rachel Slattery
to champion emerging deep tech ventures and convene our community – showcasing unique ideas and talented teams and connecting them to those who are willing and able to help them grow.
Rachel and her team left a true legacy on our sector, part of so many Australian startups' foundational story - including many Cicada alum and well-known names (Morse Micro, Regrow, Inventia Life Science, Culture Amp). Rachel has been a tireless supporter of the innovation ecosystem in Australia and has identified opportunities to champion the sector for decades.
Cicada x Tech23
wants to build on that legacy, creating an annual festival for Australia's deep tech ecosystem to celebrate radical innovation and brave ideas. To showcase the best of Australian deep tech. Spark rich discussions about the future. Create serendipitous encounters and impactful connections across the ecosystem. To support game-changing startups that can revolutionise our world.
Let 2023 be the year radical innovation becomes a reality.
If you'd like to find out more about Cicada x Tech23 or be one of 23, visit our website.